I am slowly developing an itinerary for my 2023 road trip. In an effort to step up the experience, I will be (hopefully) driving from California to Maine and back through Colorado. The trip will be almost 5000 miles, and I'm giving myself 5-6 weeks to complete it.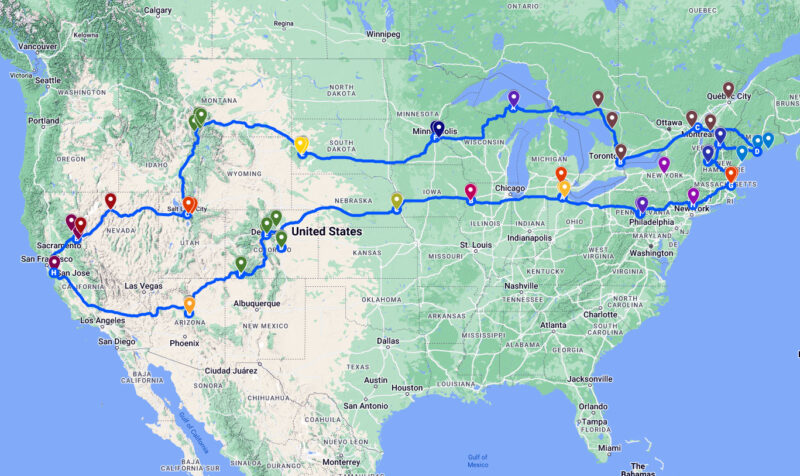 This is definitely a work in progress, but it looks very likely that it will happen. With any luck, I will be able to visit and ride with friends in many of the states and my Wife might just fly out to meet me and tour some of the New England states for about a week!
Stay tuned here and on the YouTube channel. Updates will be posted infrequently.