I was able to take some time and enjoy the Sedona Mountain Bike Festival in March, 2022. The event was amazing! Great people, great trails, and a chance to talk to industry professionals and see new products first hand.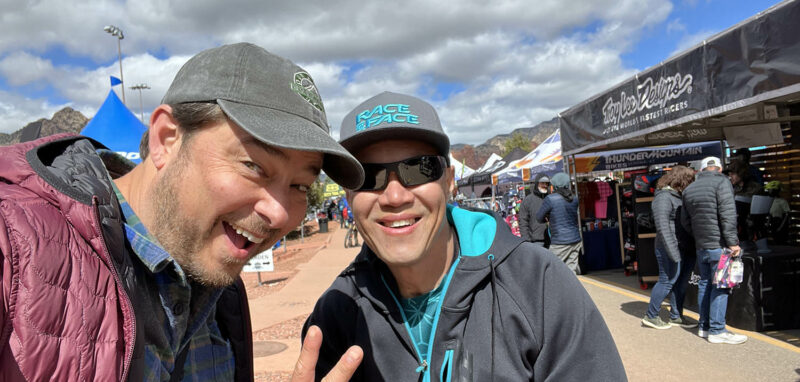 The Drive
It was time to hit the road and experience my first Sedona Mountain Bike Festival!
After having to cancel my visit last Fall due to a family emergency, I was motivated to not miss this year's event. I packed the 4Runner and endured the 12-hour drive across the Southwest to Sedona, Arizona.
The Event
The Sedona Mountain Bike Festival is one of the largest gatherings of mountain bike manufacturers, promoters, personalities, and – most importantly – riders in the United States. It's a great place to see new technology, talk with industry professionals, and chance a meeting or two with some mountain biking personalities. Everyone is in town to have a great time and to ride.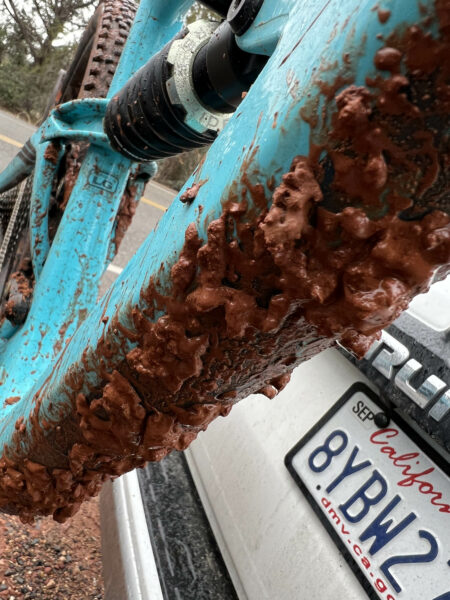 Sedona's trail systems are vast. All sides of the town have access to great trails at all levels. Anyone can come here and have a great time on the bike, I know I did! The canyons are spectacular and the vistas are unique and incredible.
But that's all I can really say about the trails – I only joined one ride. My back went out on me a few days prior to the event and I'm afraid I spent most of my time enjoying the town and walking the village – where all the vendors had set up shop. My ride was short but fun! Thanks to the Calirado Kid, Ryden Dirty, and Temecula's Trail Dogs MTB for letting me tag along while riding the Mescal, Yucca, Long Canyon, Deadman's Pass, and Canyon of Fools trails!
Outside Magazine recently acquired GaiaGPS, Trailforks, Pinkbike, and CyclingTips. They had a big presence at the show and their Beta brand hosted the film festival at the event and featured ten compelling and beautifully shot stories that inspired, motivated, and brought a tear to my eye on more than one occasion.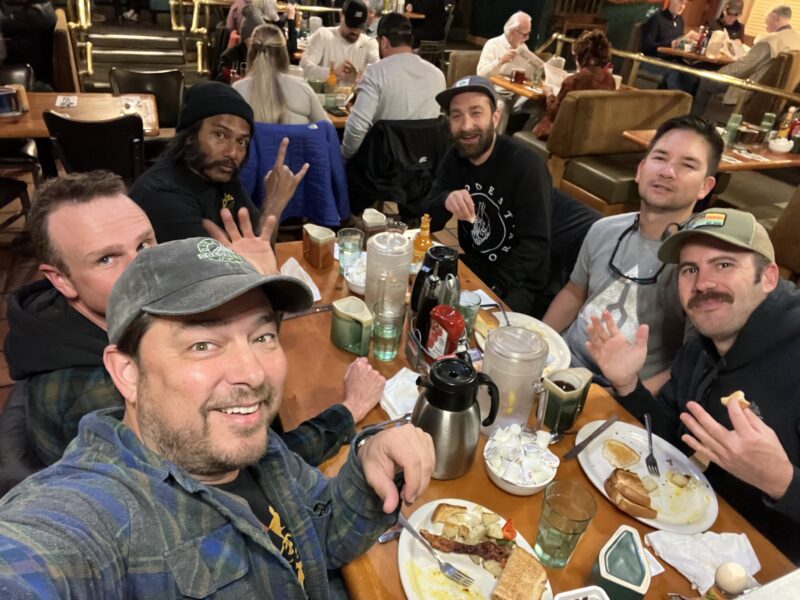 The Town
Sedona is a city of just over 10,000 residents. Tucked away between Flagstaff and Phoenix, this Arizona gem attracts people interested in a variety of activities. From hiking to horseback riding to spirituality to mountain biking, there is plenty of room in these wide open spaces for everyone to find a place to enjoy their passion.
Sedona also has some great local beer right here in town! Oak Creek Brewing and the Sedona Beer Company both feature great beers and fun places to enjoy a brew after a hard ride.
The Winter months can get chilly, as we found out after a freak storm blew in the weekend of the festival, but it warms up around April and can get pretty warm in the Summer, topping out at an average of almost 100º at the peak.
Overall, Sedona has a lot to offer. If you are an outdoors enthusiast and you love the sun, then you need to visit. It's an amazing place and it was worth the trip!
I can't wait to return.
Thanks for coming along!