I had to travel to Reno, Nevada to pick up our new Pup Vina. Since I was headed up there, I thought I'd throw the bike into the truck and see if there were some trails to visit.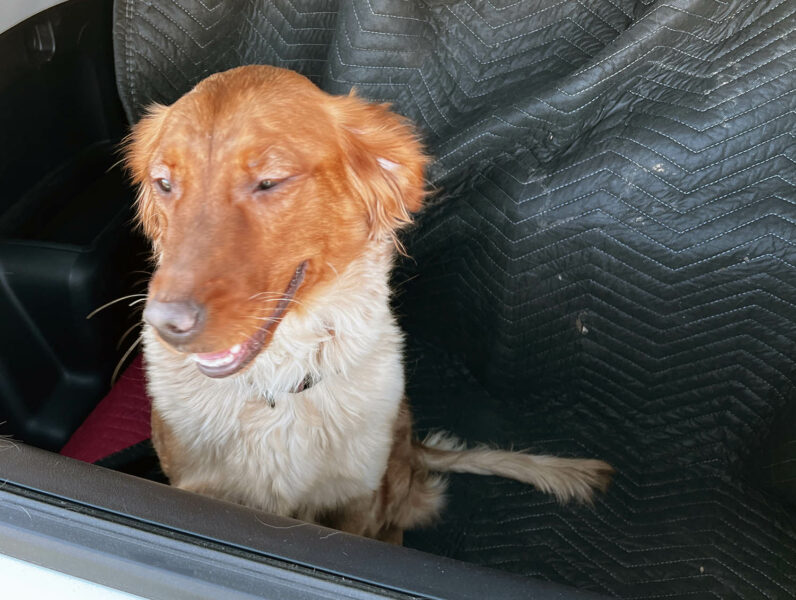 The local dirt was still a bit iced over from the winter snows. The local trail report was listing Peavine as "not very rideable", and the other local trails seemed to follow suit. I stopped at REI and asked if there were any viable options for a late January ride. Centennial Park was the answer.
Located south of Reno (closer to Carson City), Centennial Park is a small collection of trails that appear to have been thrown together as an afterthought near the local baseball park. In fact, in order to ride at Centennial, you must park at the baseball fields.
The terrain was rocky and dry. Almost no snow on the ground, thanks goodness, and very little moisture or mud. Most trails were difficult to see, and most of the ones that I could see were not very challenging.
The exception was the Wild Horse Trail. This is a rocky path that has been carved into the side of the mountain among the boulders. It is rideable, and it is shown as a blue trail on Trailforks, but it is borderline black.
Wild Horse was challenging and fun. I rode 99% of it, walking one section that was especially high-consequence. It was fun to climb, and even more fun to descend.
Go check it out!
Unfortunately, just one week after Vina arrived at our home, she wandered off at my parents' home and chewed on a wild mushroom. Her liver filed over the next 24 hours and she died the next morning. We barely got to know her. She will be missed.