The local trail association recently completed a lot of work on the Flow Trail, located in the Soquel Demonstration Forest just above Aptos, CA. It was in pretty rough shape after a few years of neglect from rough riding and covid-induced lack of trail maintenance events.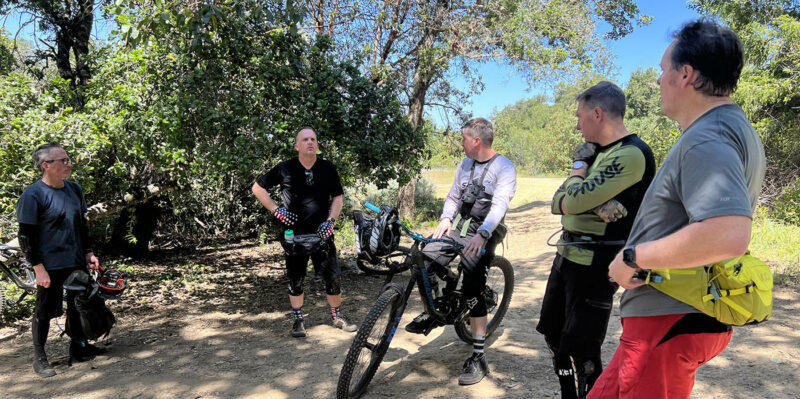 This park contains some of the best flow that California (or the entire country) has to offer! It was a beautiful day and all of my fellow riders were prepped and ready to ride! We started with a hard climb up Sulphur Springs Road to the start of the Braille Trail; a very advanced black diamond trail that features rocky drops, log jumps, fast rides and drops, and a few scary features (which I mostly avoided).
While I would love to be helping out the trail systems by swinging a pickaxe and pushing a shovel, my back simply will not allow it. In stead, I choose to donate to the trail associations I ride though Trailforks' Trail Karma program. I give what I can, when I can. We all should do the same.
It was a great day on the trails! We rode Braille, then climbed Sulphur Springs Road and dropped down all six segments of The Flow Trail. The smooth dirt and cool weather made the ride nearly perfect! The only downside was the climb back out.
The Demo is a GREAT place to ride!