My ongoing adventure through the USA has me riding for four days in Crested Butte, Colorado. I'm riding with Chasing Epic, and today we are riding a long and difficult trail named "Dr. Park".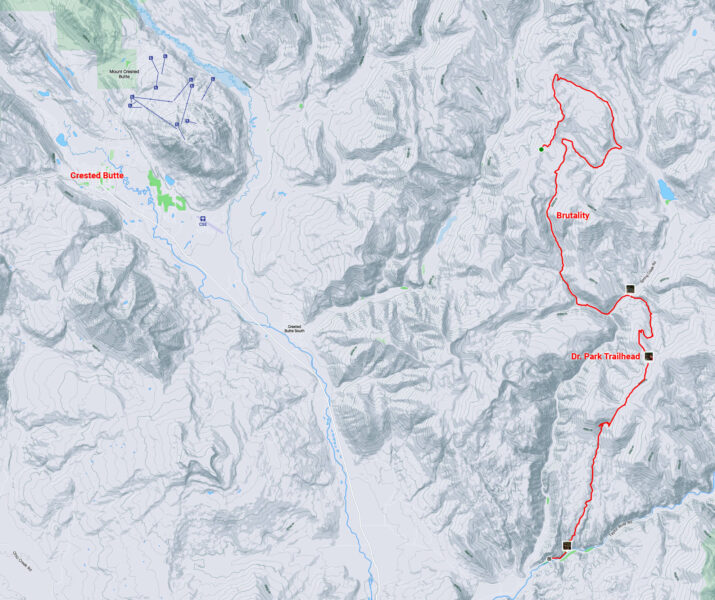 The trail itself is somewhat advanced, with its rocky terrain, dusty dirt, and steep drop at the end. But that is only part of the challenge. Getting to the trailhead is proving to be as tricky as completing the objective.
The ride consists of a 25 mile day over three mountain passes. Total elevation gain is over 2700 vertical feet, and the final trail doesn't start until mile 19.
A fun and long romp through the high country south of Crested Butte, Colorado.