On July 7, 2021, the world lost an amazing person.
Born Charlotte Morene Wilson in 1924 to Thomas Dalton and Bonnie Easter Wilson, Charlotte lived an amazing 97 years and leaves behind a legacy of love and optimism. She is remembered by her 5 children; Bonnie, Dennis, Ellen, Frank, and Gail. She will also be remembered by her ten grandchildren, seventeen great-grandchildren, one great-great grandchild, and multiple relatives and friends.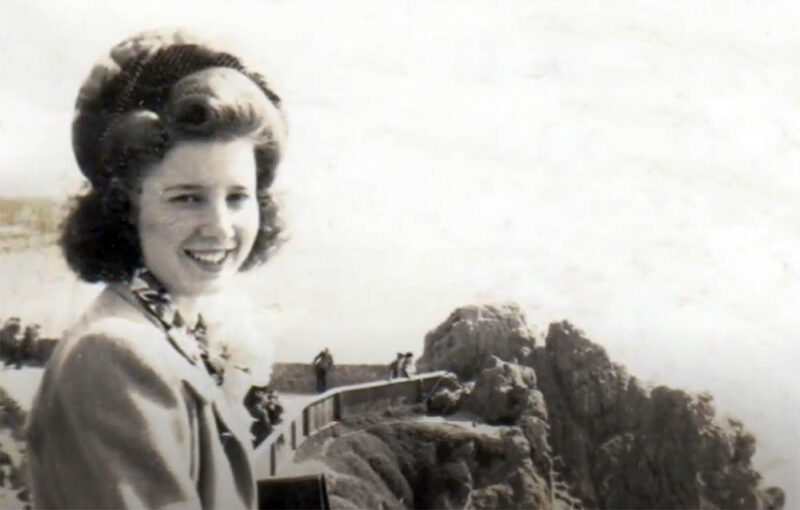 Growing up in Oklahoma during the great depression, Charlotte's family was not wealthy, but Charlotte never felt it. The closeness of her parents as well as the love and camaraderie of her siblings insulated her from hard times. The family always made ends meet and moved around to be available if work demanded it. Her Father worked odd jobs and was able to provide for his family even as available jobs became scarce in Oklahoma and Texas.
As a child, Charlotte would play with her Brother Tom and her two Sisters Mary Ann and Colleen. On many nights, during evening twilight, they would relax on the front porch and listen to their Father sing old western songs.
The family moved west in 1937 to find work and to create opportunities. Thomas found work with his Brother-in-law at a rug shop on Market Street in San Francisco and soon had the family moved into their own home.
The siblings were fascinated by big city life and instantly fell in love with California. On one occasion, Charlotte was given an orange. She had never tasted an orange and had no idea how to eat it, so she proceeded to eat the entire fruit, peel and all!
Charlotte met her husband in 1942 when Tom introduced her to Arthur Bush, a coworker. They married and quickly started a family. Charlotte often said that raising her five kids was the best part of her life. They were her inspiration to succeed and the source of her joy.
While her marriage did not last, Charlotte's love for her Family persisted and grew stronger with time. She worked hard to make her parents comfortable in their later years while continuing to be a source of strength for her children as they grew up. They often recall memories of the strength and compassion she showed any time one of her kids fell on hard times. Charlotte was always there for those who mattered to her.
Charlotte led through example. While raising her kids, she worked for Lockheed in Mountain View and, at a time when women did not typically pursue professional careers, showed her children that persistence could lead to positive results. She received several promotions and retired with the respect of her peers and community.
The many examples of Charlotte's openness and availability to her family are reflected in the love and compassion that they show to each other every day. She served as an inspiration in many ways. The great example she set with her strength, wisdom, and openness continue to serve as a solid foundation for her family to build upon.
She will be greatly missed.