Please read all of this. You are liable…
There is no charge to use the home. All guests assume all liability (financial or otherwise) for any damage which occurs while using the premises. Steve Dorsey, SpokesmanMTB, and Mountain Trace Townhomes may not be held liable for any injury/death/property damage/loss that may occur as a result of any activities or actions which take place inside or outside the dwelling, on the property, or as a result of any association with the residence.
We are working on finding a cleaning service so that, after guests leave the home, it can be made ready for the next set of people who will visit. This will make everyone's job easier, eliminating the need to do laundry on a guest's last day (sheets and towels), and making the home nice and tidy so that people can settle in on first arrival.
When we have these cleaning services secured, I will post the necessary information here and notify future guests.
WE WILL BE ASKING GUESTS TO COVER THE COST OF ONE CLEANING AFTER EACH STAY. I don't have costs yet, but I'm guessing it will be a few hundred bucks.
Until this is set up, guests will be asked to follow the standard cleaning procedures outlined below. Cleaning services do not include trash can emptying, so please read the rules regarding bringing out the trash cans and recycle cans. That's an important detail.
Please contact me directly if you have any questions. Thanks!!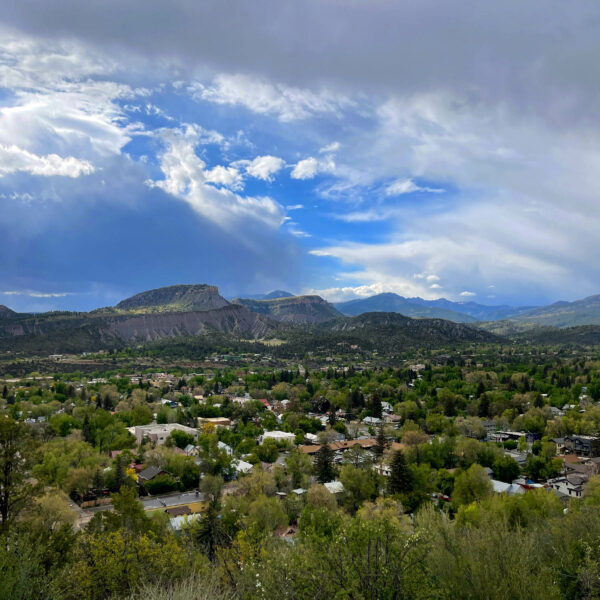 Rules
Amenities, Food, and Facilities
Feel free to use any items available in the refrigerator, cupboards, pantries, and closets. The only locations that are off limits are the far (larger) closet in the master bedroom (that's where we keep our personal items) and the wine fridge. All other items of food or other resources are available for you to use as you please. Please return anything you use to its original location.
Upon your departure, please do not leave behind any perishables (bread, veggies, meats, and other things that can spoil over time) unless you have checked with Steve to make sure there will be someone to use them before they expire. We don't want a stinky refrigerator.
TV and Entertainment
This home has no satellite or cable TV. Everything is streaming.
The television uses an AppleTV to stream programming. Use the silver remote to turn on the TV and use any channels that work. If they are not signed in, then there is no login for that app. You are free to log into your own apps and services with your own logins and passwords.
PLEASE DO NOT SIGN OUT OF THE PLEX APP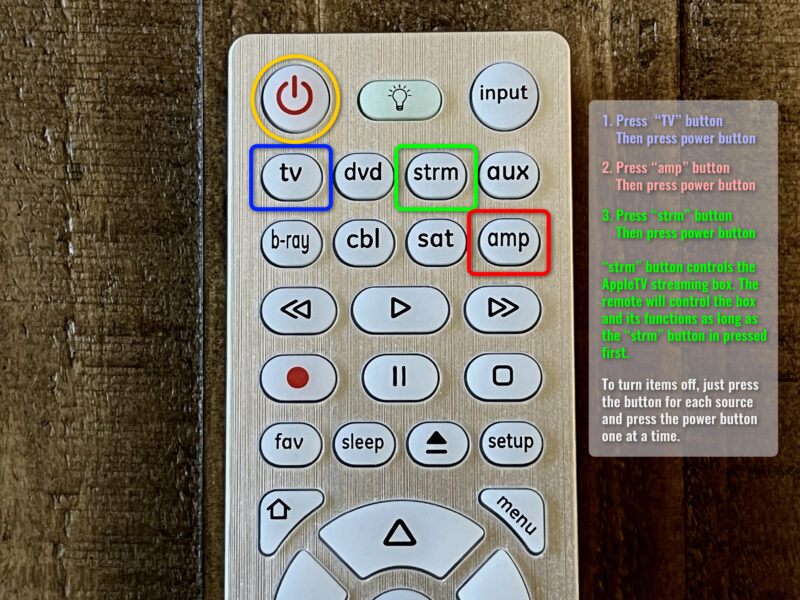 Please turn off the TV and receiver when you are done watching. They can overheat if left on. Leave the TV and audio system in the same condition that you found them.
Thermostat
The unit has heating and also air conditioning. Please control these manually using the thermostat that is located across from the washer and dryer on the wall. If you are not home, please do not leave the heat or AC running.
Soon, I will be able to control these system remotely. Until then, use them for comfort but conserve what power you can. Thanks!
Trash and Recycling
Because this is a mountain town, there are bears nearby. You may see them, you may not. But they are there.

The practice at this development is to take the trash and recycling to the curb on the day it is picked up. DO NOT SET TRASH OR RECYCLING CANS OUT THE NIGHT BEFORE PICK-UP. Leaving them out overnight can attract bears, and no one wants that.
TRASH: Please bring out any trash cans on Monday mornings before 9am. The cans must be wheeled down to the street (it's not very far) and left facing outward in the street at the curbside. Pretty much where you would normally parallel park a car.
RECYCLING: Please bring out the recycling can to the curb on Friday mornings before 9am. Same drill as the trash cans above.
All cans must be a MINIMUM of 4 feet apart. Other cans are out there, and they need to be distanced or else the local collector may not pick them up.
Please bring any cans in after pickup has taken place. Cans may be placed inside the garage, turned sideways against the far wall across from the door (that makes it easier to park a car in the garage).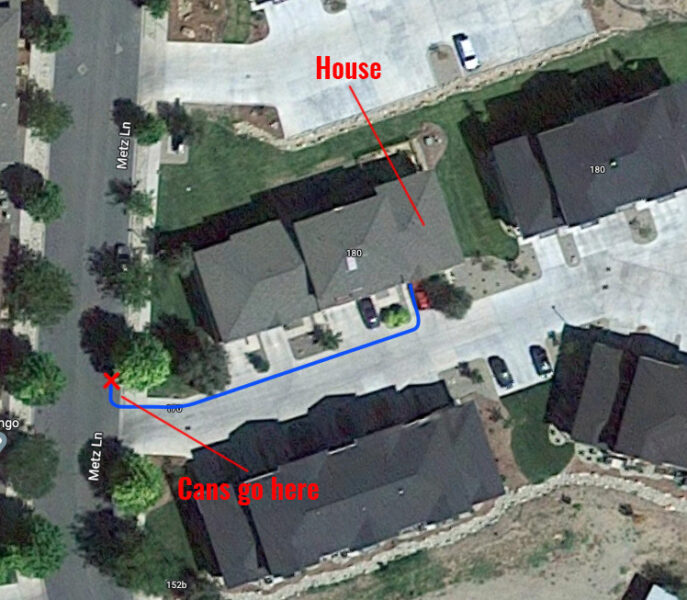 NOTICE: If you have trash or recycling on your last day of your stay and it is not a pickup day, you must take it with you and dispose of it accordingly. We hope to resolve this issue when we get a cleaning service, please bear with us until then. Please do not leave any trash or recycling in the house or in the garage cans at the end of your stay. Contact Steve if you have any questions.
WiFi & Internet
The WiFi network is named "DorseyNet". The password is "Starwars1" (case sensitive). The WiFi spot is located inside the lower level closed under the stairs.
Currently, internet access is provided by Spectrum (ewww!) and speeds are workable, but not amazing. There is no data cap. I am working on getting Starlink up and running. There is a Starlink dish in the backyard patio area, please do not disturb it.
The internet equipment is located in the lower floor "office" and should not be disturbed. It is set up to restart devices in a specific order should the power fail. It usually takes about 5 minutes for it to power up.
Electric Panel
The breaker panel is located in the back of the garage. Should a breaker get tripped, feel free to reset it (this sometimes happens in the downstairs office if too many things are plugged it at once).
First Aid
There are first aid supplies located in the master bathroom under the sink. Nothing fancy, but probably enough to help with minor cuts or injuries.
Fire Extinguishers
Fire extinguishers are located under the kitchen sink and in the downstairs hallway furnace closet.
Detectors
Smoke detectors are located in each bedroom. There is a carbon monoxide alarm located in the main living area. If you experience any issues with these devices, please contact Steve.
Parking
Please park one vehicle inside garage or in front of garage. Any other vehicles must be parked on Metz Lane, off the development's property. Guest spaces are for resident's guests and do not apply to guests of this unit.
Noise
Please keep noise to a reasonable and acceptable level, taking into consideration those who may be able to hear. Other residents are nearby and sound carries in this complex. If windows are open, other residents CAN hear what you are saying (they may not care, but they can hear it). This is a fairly quiet complex, and some residents may complain if noise seems excessive to them. NO LOUD NOISES AFTER 10:00 p.m.
Laundry and Linens
This is a biggie…
You may use the laundry machine and dryer as much as you like. Use whatever laundry soap may be located on the floor inside the pantry (located. across from the laundry machines). We prefer using the Mrs. Meyers Laundry Detergent (concentrated) which is available at most local shops in the area. If you use the last of it, please replace. Personally, I prefer unscented, but I'm not too picky.
Pour about 1 ounce in the detergent reservoir in the upper left part of the machine. This should be all you need for a clean load. THE DRYER IS SUPER SQUEAKY!
PLEASE CLEAN LINT SCREEN AFTER EVERY DRYER LOAD. It is VERY difficult to clean the dryer vents in this house, so we need to do the work to keep them unclogged. Thank you!
Bed linens and towels must be cleaned by guests at the end of their stay. Since we have, so far, been unable get any help with cleaning the unit between Guest stays (we are working on contracting a cleaning service, hopefully good news later on), each Guest must manage this appropriately and make sure there are, at the very least, clean sheets and towels ready to be used for the next Guest.
This also means there may be a load of laundry to do when you arrive. For the sake of other Guests, please leave ALL dirty linens and towels that have not yet been washed in a laundry basket at the foot of the washing machine. This will signal the next Guest that these need to be cleaned before they are used.
Please leave any clean laundry on the bed in the master bedroom or store them where they belong (hang towels up in bathrooms or make the beds).
We understand that some Guests like to leave very early to get a head start on long drives, and that makes laundry loads early in the morning difficult. In cases such as these, we ask that you run necessary linens and towels through the wash and get them started in the dryer before leaving. I apologize for any inconvenience, we are working hard on getting some professional help in this area.
In turn, you may be required to make the beds with the clean linens left by a previous Guest.
WE HAVE EXTRA SETS OF SHEETS
Liability Acknowledgment
Usage of this unit will take place in accordance with an obligation to indemnify the property owner for accidental damages arising from fire, smoke, explosion, water discharge, or sewer backup caused by negligent acts or omissions as further described on this site or conveyed by the owner through other means.
In consideration of Guest's use of the real property and improvements located at 180 Metz Lane #1505, Durango, Colorado 81301 (the "Premises"), Guest waives, releases, and holds harmless Steve Dorsey, SpokesmanMTB (the Company), Mountain Trace Townhomes, and all associated entities, owners, officers, directors, employees, and agents for any injury or damage to guest, to others, or to equipment, facilities, or other property, arising from any and all claims or causes of any kind or nature which result from my use of the Premises, if any, and whether caused by the negligent acts or omissions of the Company or otherwise. By reading this Waiver and Release of Liability, Guest assumes all risks of the activities in which guest or other agents, invitees, or licensees, and/or Guest's equipment may be engaged in on the Premises, whether such activity and resulting injury, death or property damage is caused by the negligence of the Company, of third parties, or otherwise. By knowingly and voluntarily assuming all such risks, Guest intends to waive and give up my rights against the Company, both for Guest and for any heirs, administrators, executors, and assigns.
Guest further agrees to hold harmless and indemnify the Company and its respective owners, officers, directors, employees, and agents against any and all claims of loss, damage, cost, or expense of any kind whatsoever, including attorney's fees, which the Company may sustain or incur as a result of the use of the Premises by Guest or any additional guests, employees, invitees, or licensees.
Guest agrees to abide by and follow all applicable rules and regulations governing the Premises, which rules and regulations shall include the laws of the State of Colorado and those specific Rules and Regulations provided to Guest by the Company prior to the date or dates of my use of the Premises. These terms may be updated from time to time. Continued use of the services constitutes acceptance of the updated terms. If you do not agree to the Agreement, please stop using the Services.